Internal Medicine Residency Launches New Health Equity Pathway
The University of Wisconsin Department of Medicine's Internal Medicine Residency Program is introducing the Health Equity Pathway, a new learner-directed pathway that will empower residents to address local and big-picture inequities in health.
Victoria Gillet, MD, Trowbridge Endowed Primary Care Track Chief Resident and founder of the Health Equity Pathway, recognized that caring for patients in the long term requires that they have more than just access to healthcare and a good experience within the healthcare system. She recognized that her individual impact as a physician, while important and meaningful, is a small part of facilitating long-term positive health outcomes. With that in mind, Gillet, with the leadership of Bennett Vogelman, MD, professor, Infectious Disease, director, Internal Medicine Residency Program, and vice chair for education, Department of Medicine, and Nasia Safdar, MD, PhD, professor, Infectious Disease, and vice chair for research, Department of Medicine, developed the Health Equity Pathway to help trainees understand the interconnectedness of social, environmental, health, and personal factors that impede health equity and how to mitigate the effects of inequity.
"Learning about systemic inequities can be really draining and emotionally difficult without the flipside of giving people the tools to make a change and feel empowered," said Gillet.
The pathway is built on four pillars: education, humility, community, and advocacy, and is a sister program to the Global Health Pathway. Gillet believes advocacy is especially important to consider when improving care.
She explained that the advocacy pillar will be individualized to learners' interests and how they want to create change, from public education to QI projects or climate change policy.
"Growing evidence shows the importance of longitudinal training and community-based institutions as instructional settings to increase awareness of racial/ethnic disparities in health care," explained Safdar, who directs the health equity pathway.
Residents will have the opportunity to partner with community groups and organizations to learn new ways to achieve equity for their patients. These experiences will give residents the tools needed to address social determinants of health and improve health outcomes.
"Residents will study the many avenues available to physicians to effect change and develop expertise in reducing disparities and inequities," Gillet said.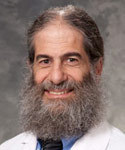 Above: Victoria Gillet, MD, Bennett Vogelman, MD, Nasia Safdar, MD, PhD, Christina Hughey, MD
Internal Medicine Resident Christina Hughey, MD, chose the Health Equity Pathway because she understands there is much more to a patient's health than their medical diagnoses and more to treatment than medicine.
"I seek to understand the complex frameworks in which zip codes, language, ability, ethnicity, race and my own biases contribute to health disparities and learn ways I can use my position of power and voice to advocate for changes necessary to serve my patients," Hughey says.
COVID-19 has exemplified the multi-faceted nature of disparities in health equity, amplifying the call to prioritize health equity education. Data from the Wisconsin Department of Health Services shows higher rates of hospitalization and death due to COVID-19 among racial and ethnic minorities in Wisconsin.  
"We as an institution are putting more emphasis and value on this kind of learning, and that makes being at UW exciting," Gillet said.
Above: Internal Medicine Residents Katherine Fell, MD, Timothy Rowe, MD, and Lauren Banaszak, MD, at the White Coats for Black Lives Rally.
Banner Photo: File photo of the first Health Equity Pathway lecture with Dawd Siraj, MD, MPH, professor (CHS), Infectious Disease, as speaker.