Recent Study with Drs. Matthew Churpek and Nasia Safdar Quantifies Impact of Region-specific COVID-19 Social Distancing Orders
As the COVID-19 pandemic took hold in regions across the United States in the spring, governors, mayors and local leaders hoping to quell the spread of the virus turned to the only actionable defenses available at the time: They closed schools and businesses, banned mass gatherings, issued stay-at-home orders and enforced other social distancing measures.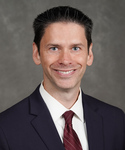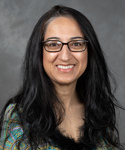 Now, a study published in the Annals of Internal Medicine by researchers from University of Wisconsin–Madison's College of Engineering and School of Medicine and Public Health, including Matthew Churpek, MD, MPH, PhD, associate professor, Allergy, Pulmonary and Critical Care Medicine, and Nasia Safdar, MD, PhD, professor, Infectious Disease, quantifies the region-specific impact of social distancing measures on the COVID-19 caseload in three distinct areas: New York City, the Milwaukee metropolitan area and Dane County in Wisconsin. Read the full article from UW News.